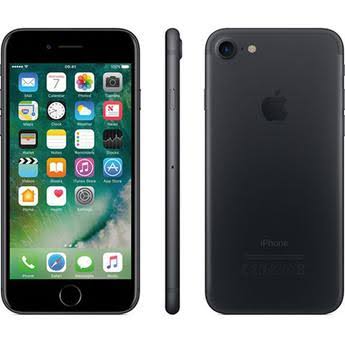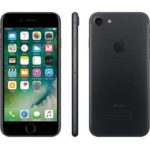 Refurbished iPhone 7 32GB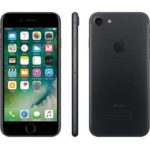 Refurbished iPhone 7 32GB
iPhone 7 – 32GB – Zwart / Black
Description
REFURBISHED APPLE IPHONE 7 
Premium Refurbished. Topkwaliteit én budgetvriendelijk. Renewed (refurbished) toestellen klasse A+:
Dit krachtige, snelle en energiezuinige toestel bedien je eenvoudig en snel met de nieuwe 3D touch functie. Dit doe je aan de hand van de druk die jij uitoefent op het scherm.
De iPhone 7 is opgebouwd uit hoogwaardig aluminimum
Kortom, ben jij op zoek naar een krachtig en snel toestel dat eenvoudig te bedienen is? Dan is de iPhone 7 hét toestel voor jou!
Op alle refurbished toestellen geniet je van 3 manden garantie.
Altijd inclusief:
Jouw refurbished iPhone 7 wordt altijd geleverd met:
Laadaccessoires;
Simkaarthouder opening tool;
Meest actuele software.
Wat is refurbished?
De term refurbished is afkomstig uit het Engels en betekent iets in de trant van 'opgeknapt'. Dat dekt echter niet volledig de lading. Een refurbished apparaat is namelijk volledig gecheckt en gereviseerd. Het is technisch 100% in orde en doet niet onder voor nieuwe apparatuur.
Volledige (inwendige) schoonmaak van het toestel
Een software update en hardware check;
Een controle op stof- en vochtsporen;
Het plaatsen van nieuwe onderdelen, indien nodig;
Implementatie van een goed werkende batterij.
Heb je vragen of opmerkingen? Neem dan gerust contact met ons op, dit kan via info@theprofix.be of telefonisch via 089 77 46 49.